Trips & holidays
Almuñecar, May 2024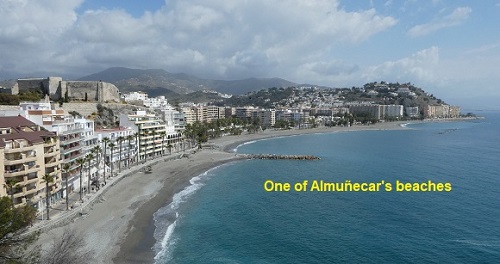 Fully booked.
Date:  15 - 22 May 2024, 8 days/7 nights
Accommodation:  Hotel Bahia Tropical,  half board - breakfast and dinner, buffet style.
Price:  £989.00 per person,  £150 single supplement.
Deposit:  £198 twin/double, £228 single.
Flight from Cardiff:   Out:  Cardiff 06:00 - Malaga 09:35. 
Return:  Malaga 10:50 - Cardiff 12:25.
The tour operator is Involved Holidays (click this link to view), previously Preferred Travel. Caerphilly Ramblers organised a similar holiday in 2015, thanks to Mo and Del.  The holiday includes three days walking (5, 7 and 5 miles) and a day in Granada, visiting The Alhambra Palace.  There is also an optional 4th walk.
Transfer to Cardiff Airport:  Pam is happy to organise a coach to Cardiff Airport.  However, it might be more practical to make individual arrangements, making sure everyone is included somehow.
---
Dolgellau, October 13th 2023
One place has become available. If you would like to join the group. contact Pam. Price £871 (including bus transport). Shared room, female rambler only.
Dolgellau is in Southern Snowdonia and is an excellent base for exploring the coast at Barmouth, the Mawddach Estuary and the hills surrounding Cader Idris. Lake Bala is not far away. The walks vary from flat to hilly!!
The holiday is organised by HF Holidays from 13th - 20th October. There will be 3 walks organised each day to cater for varying abilities. We will be staying in Dolserau Hall near Dolgellau which provides full board.
Sightseeing Holiday: There is an option for any ramblers to join the group on a "self-guided" basis. That way you could enjoy your own sightseeing/strolling but still be part of the group at mealtimes and evenings.

Travel: A return coach has been organised. It will leave Caerphilly Bus Station at 10:30 am, 13th October.
To contact Pam email
pamlyons91@gmail.com.
To visit the HF website for this holiday click the link below:
Dolserau Hall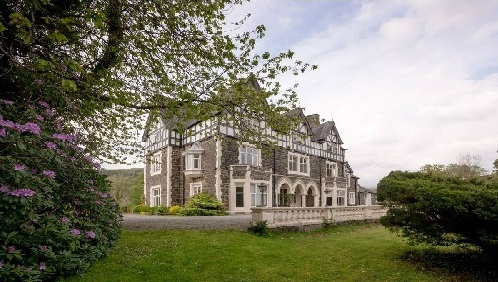 ---
Bosherston Ponds, Thursday 6th July 2023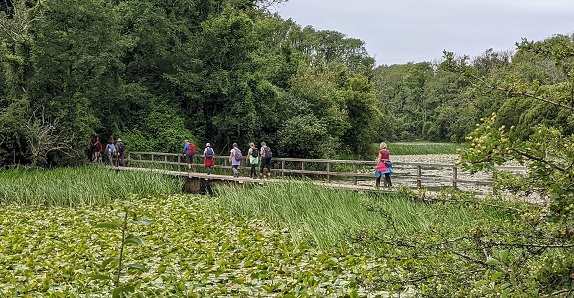 Thank you Margaret for the day out at Bosherston ponds.
---
ISLE OF WIGHT 8-15th OCTOBER 2022
Lots more pictures on our Facebook page.
Many thanks Bob for an excellent week!
---
THE GOWER THURSDAY 16th JUNE 2022
Thank you Margaret and all involved for a lovely day.